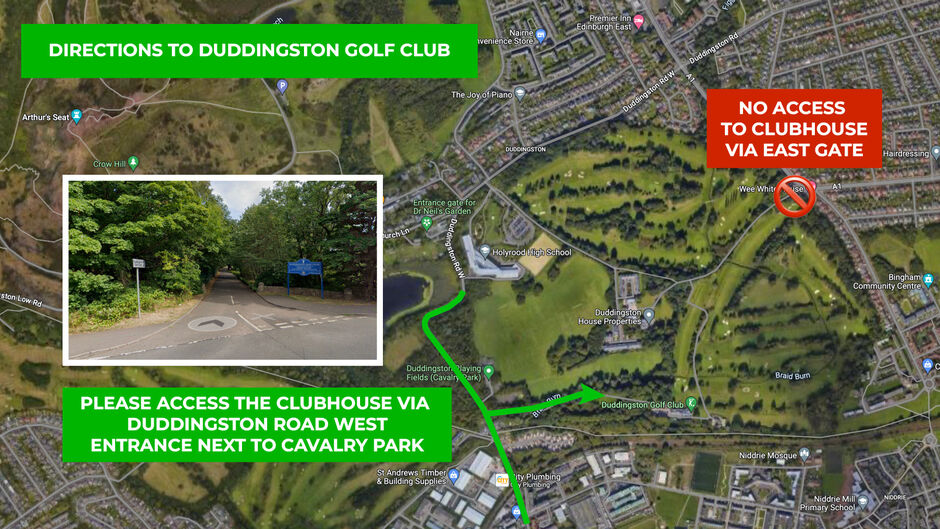 Duddingston Golf Club is situated in the heart of Scotland's capital city, Edinburgh, close to Holyrood Palace, Scotland's Parliament and all of the old town's famous tourist attractions. The course enjoys easy access to the City By-pass which connects to all of the main routes east, west, south and north.
Directions to the clubhouse: Please use this Google Map link (opens in new window)
Duddingston Golf Club
Duddingston Road West
Edinburgh
EH15 3QD
General Manager, Niall Watson - 0131 661 7688 x2 , gm@duddingstongolf.co.uk
Head Professional , Stuart Wilson – 0131 661 4301, professional@duddingstongolf.co.uk
Bar/Catering Manager, Sam & Nick Donald – 0131 661 1005, inncatleisure@gmail.com
Find and compare hotels in Edinburgh via HotelsCombined for the cheapest rates.